Kuwait City , List of Uro Gulf Certificate Attestation Kuwait Center, Uro Fahaheel, Uro Kuwait City
Where do I attest my certificates in Kuwait ?
Certificate attestation address in Kuwait City Area
Certificate Attestation from KUWAIT CITY
Address: Urogulf International,
Office No: 14, 7th Floor, Eisa-Al-Othman ,
Building, Near KPTC Bus Stand,
Opp: Liberation Tower,
Mirqab, Kuwait.
kuwaitcity@urogulf.com
Urogulf Certificate Attestation Services : Apostille, MEA, Embassy, Mofa, Indian Embassy, Dataflow, WES, CES, ICAS, IQAS, CGFNS, NNAS, UK NARIC Attestation and Verification Services from Kuwait
---
Certificate attestation address in Kuwait , Fahaheel Area
Certificate Attestation from KUWAIT
Address: Urogulf International,
(Master Extension General Trading Company),
Office No: 6, Mezzanine Floor,
AL- Dabous Building, Above Joy Alukkas,
Mecca Street,
Fahaheel, Kuwait.
kuwait@urogulf.com
---
PACI Website – Civil ID Appointment


Digital Civil ID – How to Install in Mobile



New KSE Membership Renewal Process, iiQ8, Renew Membership in Kuwait Society of Engineers
---
New Rules to Obtain NOC from Kuwait Society of Engineers KSE, iiQ8 info
---
Kuwait Airways Increases Flights, Resumes Others In December 2021, iiQ8 News
---
Umrah Offers 3 days in Makkah, iiQ8 info, Promotions Kuwait Holidays to KSA Makkah
CERTIFICATE Attestation
Certificate attestation is compulsory when you move to another country for various purposes like higher studies, employment, etc. You are required to attest your educational and non-educational documents to prove its legitimacy.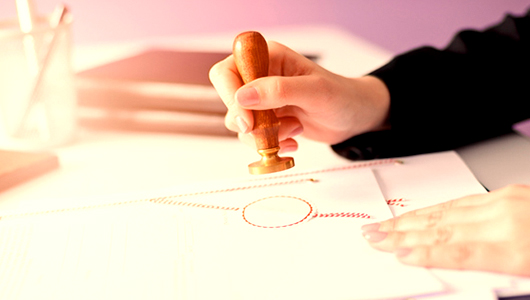 WHAT IS CERTIFICATE ATTESTATION
Certificate attestation process is the act of formally certifying the documents to prove the authenticity. It is mainly done for educational documents, marriage certificate, birth-certificate-attestation, and for commercial documents.
NEED FOR CERTIFICATE ATTESTATION
Certificate attestation is mandatory requirement for migrating to UAE and other countries for employment or for the purpose of higher studies. You need to produce the certificates in foreign countries for the purpose of verification. These documents are verified to check its authenticity. For that purpose, you need to attest these documents from the embassy of the migrating country in your home country.
Attested documents can prove the authenticity of your documents. In case of educational documents, you have to certify the certificates from the HRD department of the state where you completed your education. Such an HRD attested document proves that the certificate was issued by the state where you completed the education. Document attestation is required when you apply for higher studies in foreign universities. It is also required for finding a job in a foreign country. Certificate attestation is needed for:
Migrating to another country.
Higher studies in foreign universities and schools.
Starting a new business abroad.
Opening a new branch abroad.
Employment purpose.
Family/residence visa.