Head Office of TVS Hyder Group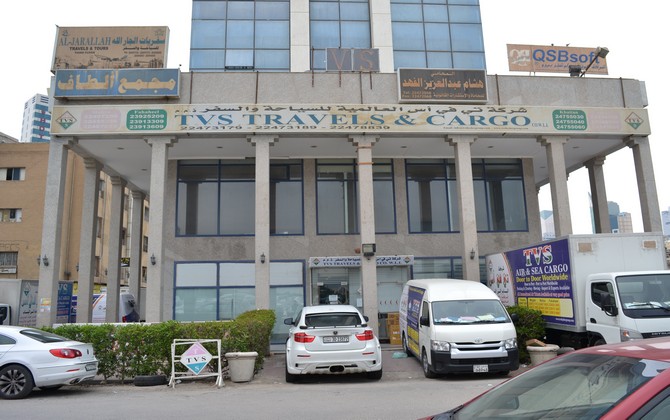 Altaf Complex, Ground Floor,
PO BOX – 60504, Shuwaikh B – Code – 70456
Mirqab, Kuwait
Tel – 22473179, 22473189
Fax – 22493709
Email – info@tvshydergroup.com

AL Taqqi Building Ground Floor,
Near Round About Masjid , Mirqab ,Kuwait
Tel 22475929, 90026400
Maliya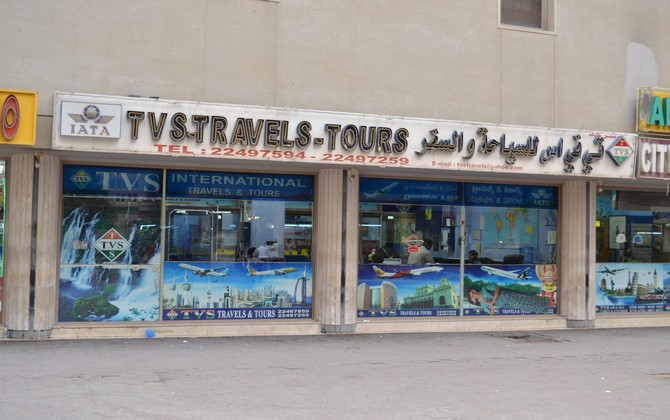 Fahed Al Salem Street, Al Fatha Building,
Office 8,9 Behind Burgan Bank,
Kuwait City, Kuwait
Tel – 22455359, 22467859

indian in Q8 frequently useful links, iiQ8 info, Online Appointments, Driving License
Fahaheel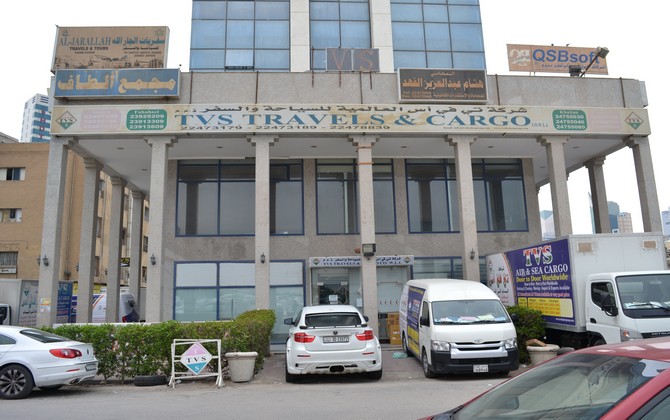 Al Dabbous Building,
Fahaheel, Kuwait
Tel – 23925209, 23913309
Farwaniya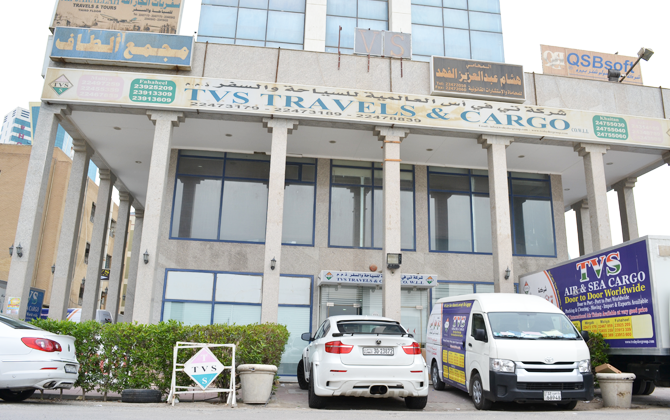 Block 1,Street 71
Opposite SAS Indian Restaurant, Farwaniya ,Kuwait
Tel – 94967510, 94962410, 94965710
Online renewal of driving license in Kuwait, Procedure to collect the driving license
Mahboula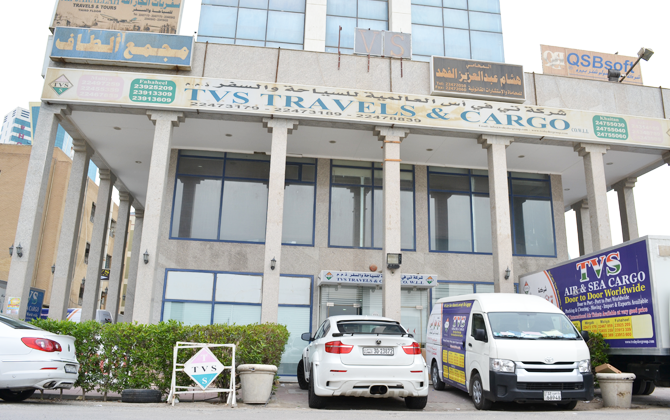 Block 1 Street No- 114,
Near Mariam Masjid or Anees Center
Tel – 99692487, 99692489, 99692491

53 countries who can apply for tourist e-visa Online Kuwait, iiQ8 info

Jahra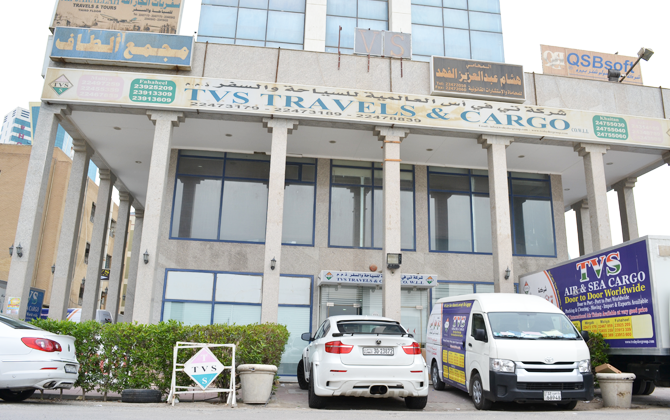 Block 1 Street No- 114,
Near Masjid
Tel – 99692487, 99692489, 99692491
---
TVS Travels and Cargo Office Kuwait Contact Details, iiQ8, TVS Address Maliya
---
Romantic Stay Best Honeymoon Night at Thailand's Paradise, Book Online with offers, iiQ8 Tours
---
Indian Embassy started Online Registration for COVAXIN Cases, iiQ8 info
---
TVS Hyder Group is the umbrella company for TVS Cargo, one of the leading Door to Door Cargo service provider in Kuwait, and TVS International Travel & Tours, a retail travel agency & TVS Star Hotels Operating 3 star hotel property in Dubai.
TVS Hyder group was established in the year 2000 with their flagship company TVS Cargo, Kuwait's leading door to door cargo service provider and expended their business overseas into more than 50 offices across Bahrain, Qatar, UAE, India, Srilanka, Nepal and Canada.
TVS Int'l Travel & Tours was established in 2009 and in 10 years span has grown with 7 retail office locations across Kuwait. TVS Int'l Travels is rated among top 4 travel agents in airline ticket sales in Kuwait by the leading airlines.
TVS Travels also has other divisions providing courier services to India. And in 2018 invested in a 3 star hotel property in Dubai's deira district. The property is known as Sun & Sands Plaza Hotel.
In 2018 TVS Hyder Group Launched an online portal flytvs and started online air ticket booking service with 24hrs customer support center.
Today TVS Hyder Group has grown with more than 500 employees across GCC and Indian subcontinent.
"We will continually improve TVS Hyder Group to provide our clients top quality services by removing inefficiencies, using current technology and respecting  team and our enviorment"