New Delhi, 9th June 2022:
Maharashtra reports 2813 new #COVID19 cases, 1047 recoveries and one death in the last 24 hours.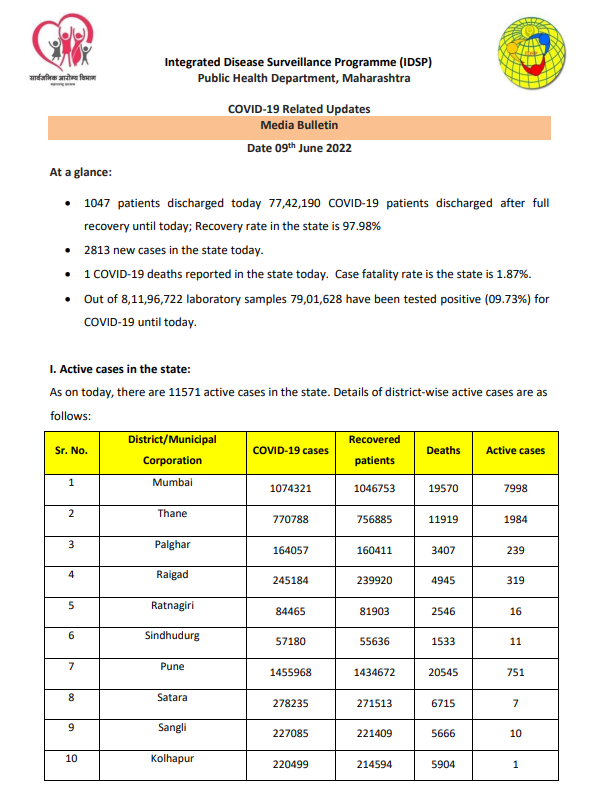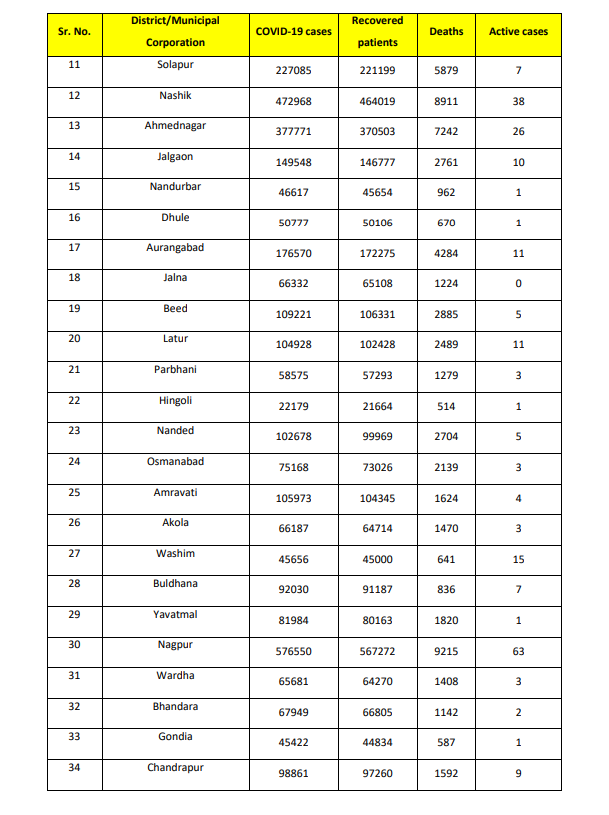 Delhi reports 622 new COVID19 cases, India latest Corona Virus Updates
Union Health Secy Rajesh Bhushan writes to all States/UTs: In past 2 weeks, an upsurge in #COVID19 cases has been noticed. States/UTs must not lower their guard & continue working towards building on progress made thus far to bring pandemic situation under control.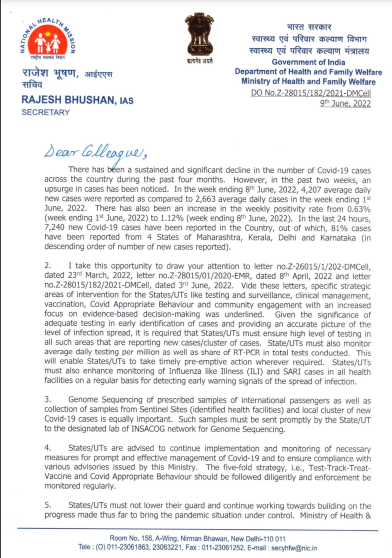 Automated linking between the Ministries of Health and Vaccine Certificate
---
North Korea reports over 200,000 COVID cases for 5th day
---
Kuwait Vaccination Centers to work One Shift Only, iiQ8 MoH
---
New COVID-19 Rules in Kuwait, No PCR, Scraps Vaccination
---