New Delhi, 17th July 2022:
India Completes 2 Billion COVID-19 Doses, 200 Crore Vaccines Completed
Congratulations India! #200CroreVaccinations in just one and half years.
This reflects the will and might of New India under the leadership of PM @narendramodi   Ji. I salute our scientists, doctors, healthcare staff and each & every person associated with the vaccination drive.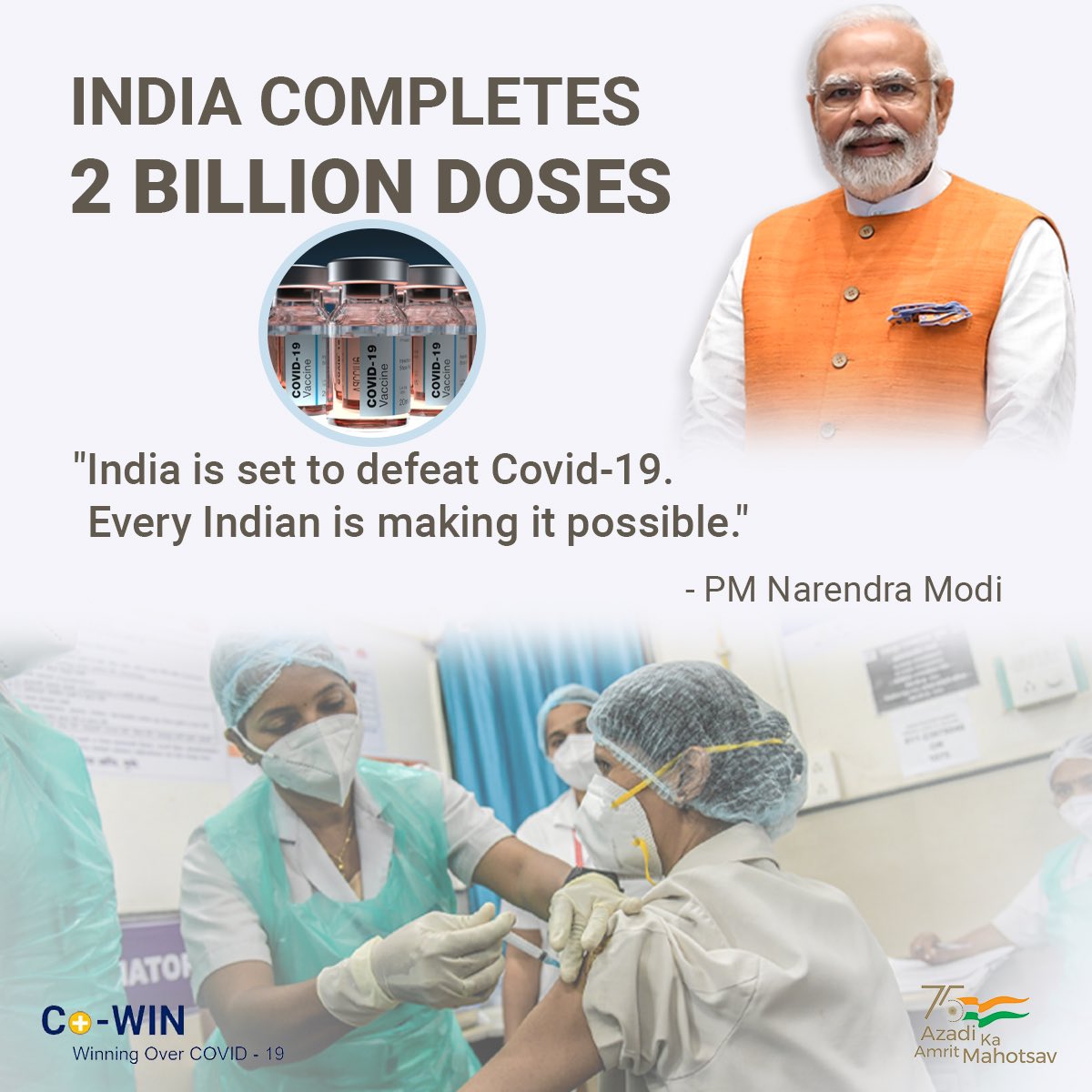 India has scripted history under PM  @NarendraModi   Ji's visionary leadership. This extraordinary achievement will be etched in the history! #200CroreVaccinations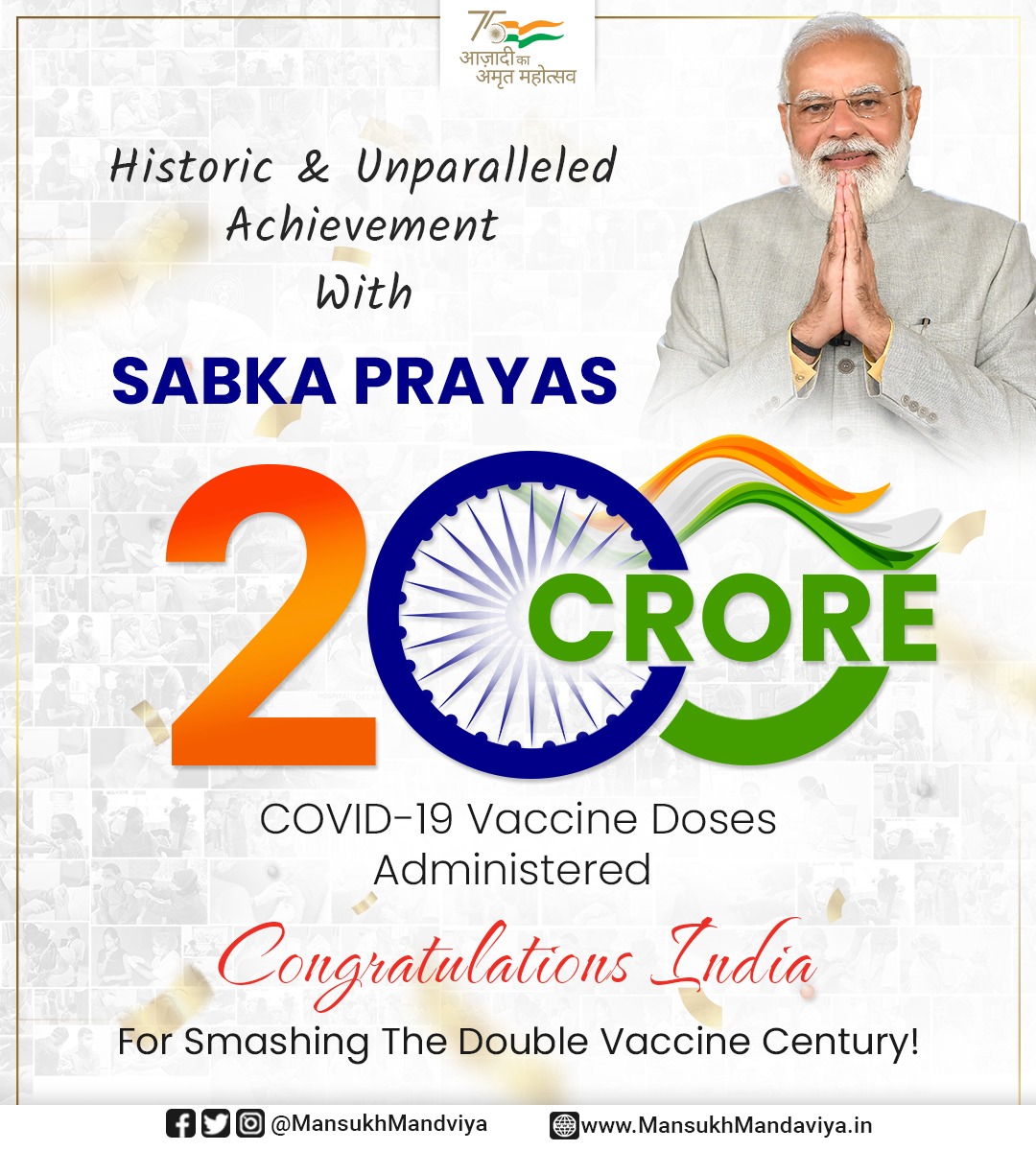 Indian Embassy in Kuwait, Nomination for ICCR Annapurna Certificate 2022
Dr VK Paul lauds people, govt's efforts as India sets 'new record' by jabbing 2 billion vaccine doses Read
Story | https://aninews.in/news/national/general-news/dr-vk-paul-lauds-people-govts-efforts-as-india-sets-new-record-by-jabbing-2-billion-vaccine-doses20220717134828/… #COVID19 #MinistryOfHealth #CovidVaccinations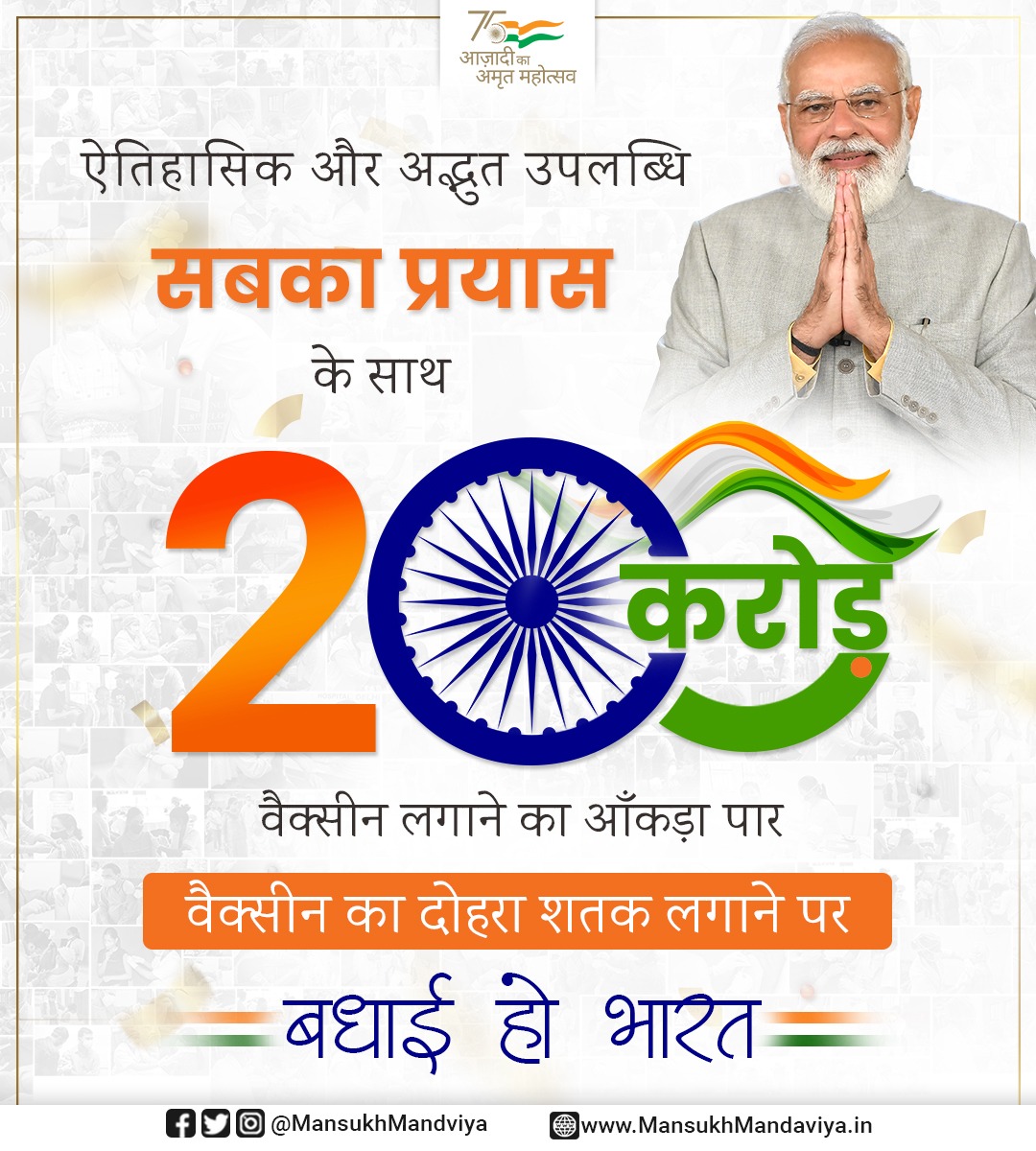 ऐतिहासिक एवं अभूतपूर्व उपलब्धि! प्रधानमंत्री श्री  @narendramodi   के कुशल नेतृत्व और मार्गदर्शन में विश्व के सबसे बड़े टीकाकरण अभियान के अंतर्गत देश में 200 करोड़ वैक्सीन डोज लगाई गईं। #IndiaFightsCorona  #200CroreVaccinations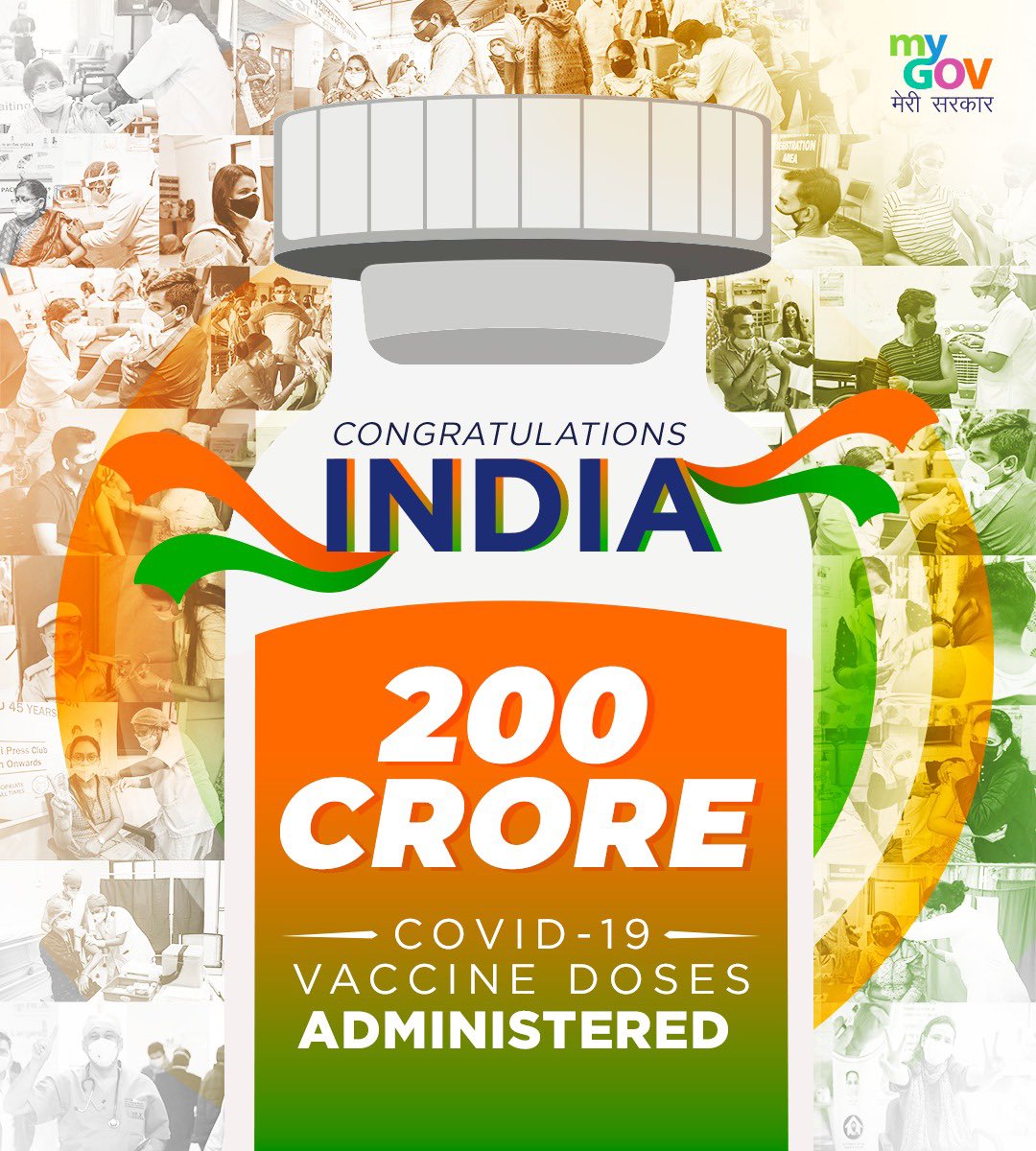 A Proud Moment!
Congratulations India for crossing the #200CroreVaccinations mark – an achievement made possible by the determination & spirit of 130 crore Indians! #IndiaFightsCorona #NewIndia
'वैक्सीनेशन में भारत 🇮🇳 की डबल सेंचुरी' 🥳

पीएम @narendramodi के कुशल नेतृत्व और 130 करोड़ देशवासियों के दृढ़ संकल्प से देश ने कोविड के खिलाफ लड़ाई में #200CroreVaccinations का अभूतपूर्व लक्ष्य हासिल किया। #WellDoneIndia pic.twitter.com/1hSOj992Zs

— MyGovIndia (@mygovindia) July 17, 2022
10th July 2022, COVID-19 Cases in Kuwait, iiQ8 today Corona Report
---
2000 Indian nurses expected in Kuwait soon
---
Free Precaution COVID-19 Dose for All Adults in India
---
New Parliament House by the Prime Minister Shri Narendra Modi