For adding the Kuwait Driving License to Mobile ID.
First step you have to do is, To Update your Kuwait Mobile ID app to the latest version 1.9.0 , do the following:
Before you Update your Data , kindly note the following:
Another way to Update your Data in the Kuwait Mobile ID app
1- Go to "Manage" , and click "Check for Updates".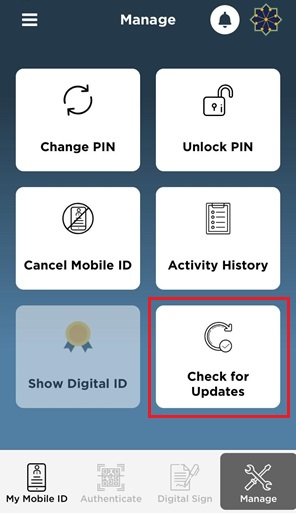 2- 
If you have previously submitted a new civil ID issuance request , you will be asked to enter your 
"PIN" 
.
3- 
Enter your
 "PIN" 
and click on 
"Continue" 
.
4- You have successfully renewed your Mobile ID.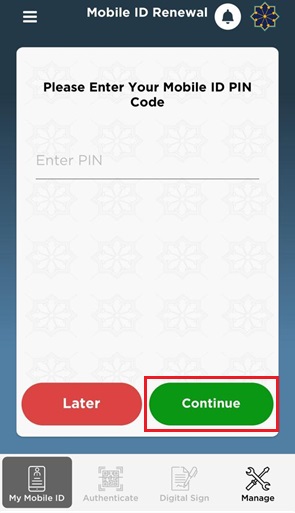 How to add Kuwait Driving License in Mobile ID App, iiQ8 info Kuwait Mobile ID
Or go to the Play Store or App Store to Update the Kuwait Mobile ID App.


Once you update the Kuwait Mobile ID App, you will reach the App Version to 1.9.0.
After that go to "Credentials" option which is located at the bottom of the App, then select on " + " symbol.
Then select "Ministry of Interior" – Public Driving License (Kuwait Driving License Public License) – ADD.
There you can see your Kuwait Driving License Details.
Status / Issuance Date / Expiry Date
License No.
Gender / Name / Nationality
Profession / Blood Group
Wears Glasses Yes / No
Date of Birth
License issue date & License Expiry Date
You can see the preview of the License by touching the bottom of the app.
What is Q8Seha introduced by Ministry Of Health Kuwait, iiQ8 Info MOH-DOIS
---
Kuwait Health Minister urges people to take COVID-19 booster shots amid Omicron Scare, iiQ8 info
---
MoH announces Q8Seha Application for Electronic Health Services, iiQ8 info
---
When is Ramadan 2022, iiQ8 info, Ramadan2022 starts, Ramadan Timing 2022
---